Subject: Polish Newsletter on Optics and Photonics – January 2022 – Candela Foundation & PPTF
Polish Newsletter on
Optics and Photonics
edition#2 (January 2022)
Welcome to the January edition of the PNOP. We present the latest information related to activities of Polish companies and R&D centers. In this edition, we highlight great successes of our community: winning ERC grant, launching new production lines and more!
Enjoy your reading and let us know your feedback!

Candela Foundation
Polish Technological Platform on Photonics
Winners of ERC Starting Grants announced
European Research Council announced the list of winners of ERC Starting Grants. In this record-breaking edition for Poland, Polish scientific entities received as many as 8 grants. Two of them, led by Michał Tomza (Warsaw University) and Szymon Choraze (Jagiellonian University), are related to optics and photonics. Congratulations!
Photonic investment certificate - starting in Frankfurt
Photonics is becoming increasingly attractive to financial investors. Following EPIC's creation of the first listed index of photonics companies, the first photonics investment certificate has just been created. This is a type of security that will facilitate investment in the fast-growing photonics industry. To begin with, it will be listed on the Frankfurt Stock Exchange.
ML System has launched a quantum glass production line
ML System, a manufacturer of photovoltaic systems from Zaczernia near Rzeszów, has launched the world's first production line of glass with a quantum dot coating –

Q Glass. The quantum dots coating converts UV and infrared radiation into electrical energy. The new product will enable the production of electricity by glazing buildings and vehicles.
Digital signal processing engineer
ICTER
Optical engineer
GlucoActive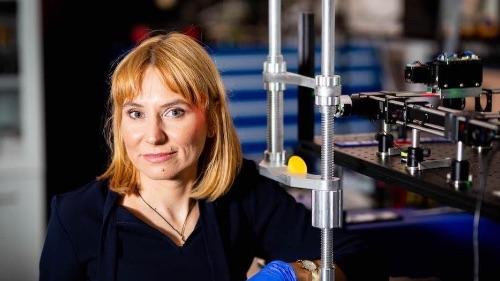 Katarzyna Komar – Optica Senior Member
Katarzyna Komar, affiliated with Nicolaus Copernicus University and the International Centre for Translational Eye Research, has been awarded the title of "Senior Member" by Optica (formerly The Optical Society). Congratulations on the distinction!
Photo: NCN Archive / fot. Michał Łepecki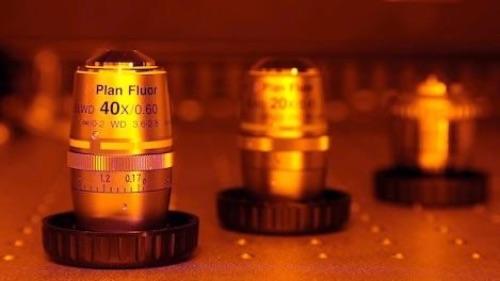 Optoelectronics Committee Awards
The Optoelectronics Committee has announced the results of the jubilee, XXX Competition named after prof. Adam Smolinski for the best thesis in the field of optoelectronics. The main prize was awarded to Michał Zmyślony from the University of Warsaw. We congratulate the winners and keep our fingers crossed for further successes!
Photo: Piotr Wasylczyk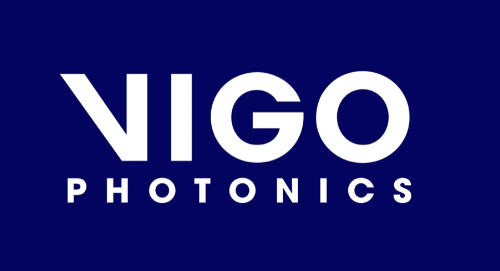 New brand – VIGO Photonics
Vigo Systems, the global market leader in uncooled photon infrared detectors, is launching a new global brand. The company from Ożarów Mazowiecki is developing by investing in new technologies and opening its foreign branches.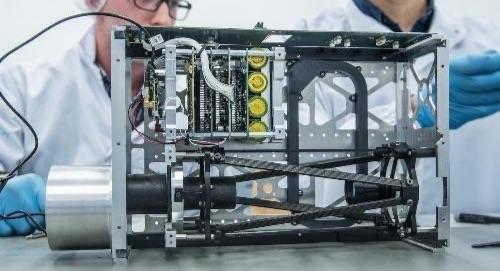 Scanway sends its optical telescope into orbit
In mid-2022, Wrocław-based Scanway, the national market leader in satellite imaging technology, will send its telescope into orbit as part of a Polish-German orbital mission.
Photo: Scanway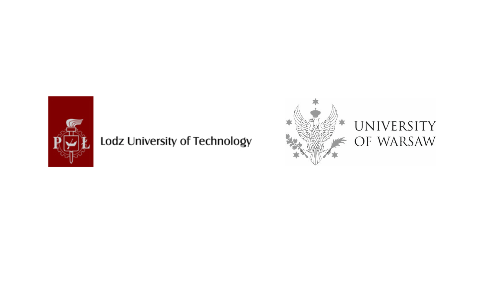 New members of PPTF
At the beginning of the year, two more universities conducting research and educating students and PhD students in the field of optics and photonics joined the Polish Photonics Technology Platform: Lodz University of Technology and University of Warsaw.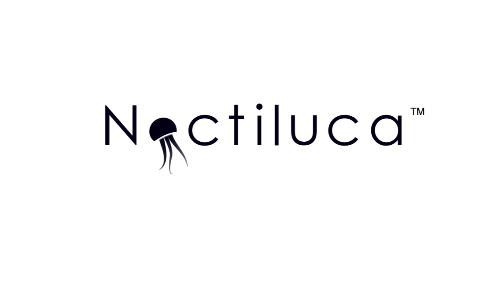 OLED emitters from Noctiluca to be tested at LG
The Torun-based company, which recently opened a laboratory in Korea and is preparing to go public, has signed an agreement with the world leader in OLED matrix production - LG will be testing its innovative emitters.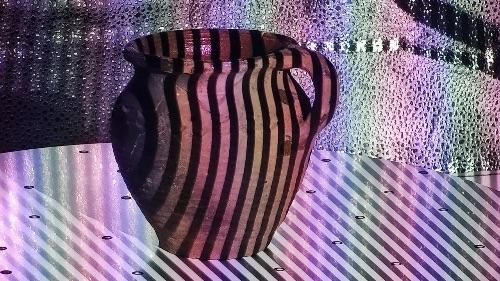 3D scanner digitizes Gdansk museum collection
Smarttech 3D, a manufacturer of precision 3D scanners from Łomianki near Warsaw, continues to introduce its equipment to the Archeological Museum in Gdańsk and cultural heritage protection sector.
Photo. Anna Wilczak/ Smarttech 3D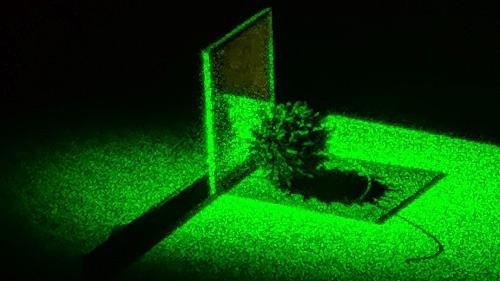 Photonics Letters of Poland – Special Issue
As part of the celebrations of the year of Prof. Mieczyslaw Wolfke, the pioneer of holography, a special issue of the periodical of the Photonic Society of Poland has been published, the main theme of which is holography.
Do you have something interesting to share?
Research publication highlights
Giant nonlinear optical responses from photon-avalanching nanoparticles

Nature

C. Lee, E. Z.Xu, Y. Liu, K. Yao, A.Fernandez-Bravo, A. M. Kotulska, S. H. Nam, A. Bednarkiewicz, B. E. Cohen, E. M. Chan, P. J. Chuck
Hybrid Semimagnetic Polaritons in Strongly Coupled Optical Microcavity
The Journal of Physical Chemistry Letters

T. Fąs, M. Ściesiek, W. Pacuski, A. Golnik,
J. Suffczyńki

PhotonHub Europe
PhotonHub Europe (PHE) is a pan-European support network for entrepreneurs and public institutions interested in developing and upgrading their businesses with photonics technologies. It offers free knowledge and training, the possibility to experiment, test and develop technologies, business support, funding support and a wide network of contacts - services that are available to all entities in the EU, with a special focus on SMEs. The PPTF is PHE's Polish partner as a national photonics hub.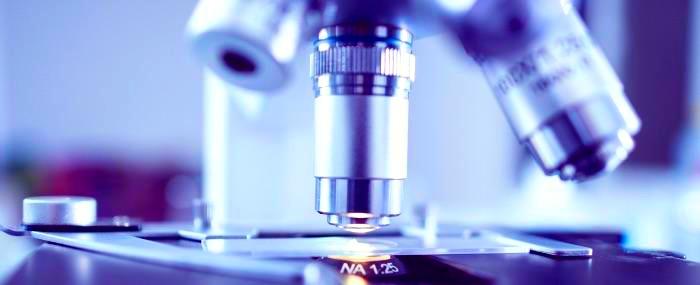 Online courses – photonics technologies
One of the PhotonHub Europe (PHE) services available to anyone interested are online courses introducing innovative photonic technologies. In 2022 there will be 29 courses, prepared and taught by experts from the best universities and research institutes in Europe - including our colleagues from the Warsaw University of Technology. Diverse topics include general introductory courses on photonics as well as presentations of specific photonics technologies and applications. Conducted in English, the 2-hour courses are available free of charge to everyone.
Do you know something worth sharing in newsletter?
We are collecting information about optics and photonics community in Poland. The newsletters is created in close collaboration with the local community. If you want to share with us something interesting, newsworthy – please contact us by sending an mail to newsletter@candela.org.pl.
The main organiser of the Newsletter is the Candela Foundation. Polish Technological Platform on Photonics is a partner of the initiative providing support and participates in editorial process.


Polish Technological Platform on Photonics

ul. Poznańska 129/133
05-850 Ożarów Mazowiecki
NIP: 1132964250
KRS: 0000719713
REGON: 369546598
Candela Foundation

ul. Grochowska 357/513
03-822 Warszawa
NIP: 1133028363
KRS: 0000885495
REGON: 388293056


© 2021 • Candela Foundation • All rights reserved.