Subject: Polish Newsletter on Optics and Photonics – March 2022 – Candela Foundation & PPTF
Polish Newsletter on
Optics and Photonics
edition #4 (March 2022)
Welcome to the March edition of PNOP!
We present the response of the Polish optic and photonic community to the war in Ukraine and two new iniatives from the Candela Foundation. In the last month, the activities of Polish optic-photonic companies have been recognised in many competitions. Congratulations and best wishes for further development!
Enjoy your reading and let us know your feedback!
Candela Foundation
Polish Technological Platform on Photonics
Photonic Aid For Ukraine
Candela Foundation, PPTF and Wave Jobs have jointly launched the Photonic Aid For Ukraine initiative: a portal offering jobs and support to optics and photonics professionals who have had to leave Ukraine because of the war. We want them to continue to develop their competences, which they will use in the future to rebuild the country. We publish offers from the optics and photonics sector, provide support and advice - in Ukrainian, English and Polish. Please help us to reach out to those interested and make our initiative widely available
Resonators – student summer internship program from Candela Foundation
Candela Foundation opens a new programme of summer internships for students to support student mobility between Polish research centres and the exchange of information. Students selected in an open competition will receive a scholarship to enable the implementation of the internship in the selected group. This year's edition is a pilot and it is planned to develop it in subsequent years.
Polish Optical Conference 2022
Candela Foundation, together with the Optics Section of the Polish Physical Society, would like to invite you to the 6th edition of the Polish Optical Conference to be held in Plock on 12-15 June 2022. Please register early and send your abstract of your contribution by 1 April 2022.
Laser World of Photonics – Trade Fair, Munchen, Germany

26-29 APRIL 2022
VI Polish Optical Conference (PKO), Płock, Poland

12 – 15 JUNE 2022
Quantum Structure Infrared Photodetectors (QSIP), Kraków, Poland

10 – 15 JULY 2022
Senior Process Engineer (MOCVD)
VIGO Photonics
Thin film technologist
SDS Optic
New applications specialist
QNA Technology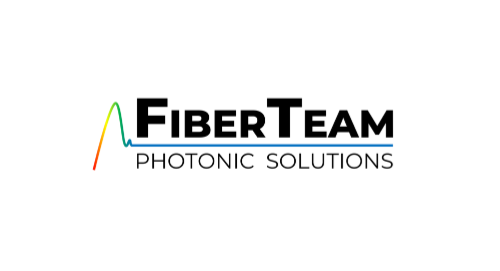 TOP 101 of Polish electronic companies
Warsaw-based startup FiberTeam Photonics Solutions, which develops widely available devices for industrial fiber optic measurements, was placed on the TOP 101 list of the best Polish electronic companies and startups prepared by Beststartup.eu. Congratulations on the distinction!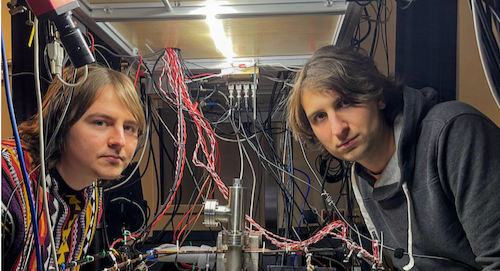 The first, Polish, quantum processor
Physicists from the Centre for Quantum Optical Technologies and the Faculty of Physics of the University of Warsaw have designed and built the first quantum processor in Poland. Its first application was in spectroscopy.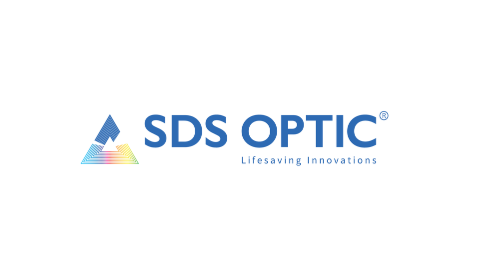 Initial Public Offering of SDS Optic
The Lublin-based company SDS Optic S.A., which develops the biophotonic technology platform inPROBE for real-time medical diagnostics, debuted on the NewConnect market at the Warsaw Stock Exchange on 15 March.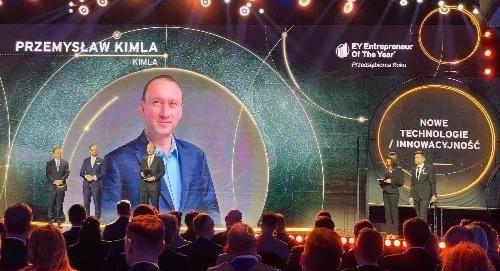 Przemysław Kimla –Entrepreneur of the year
The president of KIMLA, a company producing lasers for metal cutting and CNC machines, has become the winner of the New Technologies / Innovation category in this year's edition of the EY Entrepreneur of the Year competition. In total, the presidents of 3 photonics companies were nominated for the award. Congratulations!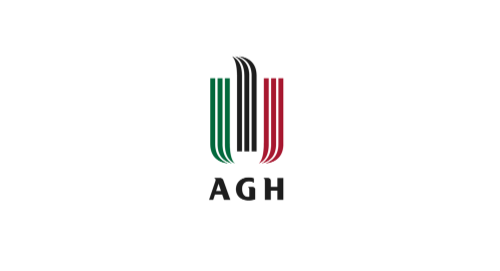 New members of PPTF
The Stanisław Staszic AGH University of Science and Technology in Kraków joined the Polish Photonics Technology Platform at the end of February. The AGH's research and education areas include optical fibre technologies and high bandwidth fibre systems (Faculty of Computer Science, Electronics and Telecommunications, Institute of Electronics).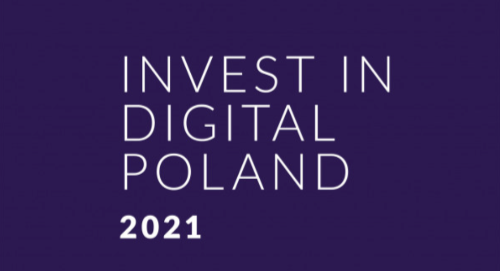 Quantum Computing highlighted Invest in Digital Poland report
The Digital Poland Foundation has described the potential of the high-tech sector in Poland, including the potential of Polish research organisations in quantum computing. The report was prepared in cooperation with Quantum AI Foundation.
Do you have something interesting to share?
Research publication highlights
Identification of Thioflavin T Binding Modes to DNA: A Structure-Specific Molecular Probe for Lasing Applications


The Journal of Physical Chemistry Letters

P. Hańczyc, P. Rajchel-Mieldzioć, B. Feng,

and P. Fita
Direct Identification of Surface Bound MoO3 on Single MoS2 Flakes Heated in Dry and Humid Air

Advances Materials Interfaces


M. Rogala, S. Sokołowski, U. Ukegbu, A. Mierzwa and R. Szoszkiewicz

PhotonHub Europe
PhotonHub Europe (PHE) is a pan-European support network for entrepreneurs and public institutions interested in developing and upgrading their businesses with photonics technologies. It offers free knowledge and training, the possibility to experiment, test and develop technologies, business support, funding support and a wide network of contacts - services that are available to all entities in the EU, with a special focus on SMEs. The PPTF is PHE's Polish partner as a national photonics hub.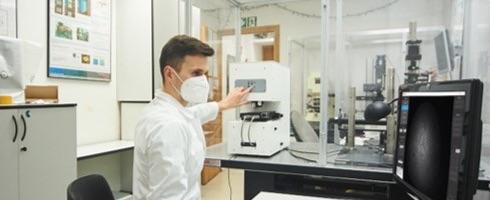 Learn about technology in practice - Demo Centres and Experience Centres
PhotonHub Europe offers entrepreneurs a rare opportunity to get hands-on experience with photonic technologies. A network of nearly 40 demonstration and experiment centres, spread across Europe, has been established for this purpose.

The centres organise 1- or 3-day practical training courses for small groups. Participants take active roles in demonstrations and experiments, becoming directly acquainted with materials, equipment and processes. Training is available to any interested company.

Two centres are available in Poland too: Łukasiewicz-Institute of Microelectronics and Photonics runs the Photonic Materials & Speciality Fibers Experience Centre, while the Institute of Micromechanics and Photonics at the Warsaw University of Technology has just opened a Quantitative Phase Imaging at Cellular Level Demo Centre, focusing mainly on representatives of the biomedical sector.
Do you know something worth sharing in the newsletter?
We are collecting information about optics and photonics community in Poland. The newsletters is created in close collaboration with the local community. If you want to share with us something interesting, newsworthy – please contact us by sending an mail to newsletter@candela.org.pl.

The main organiser of the Newsletter is the Candela Foundation. Polish Technological Platform on Photonics is a partner of the initiative providing support and participates in editorial process.


Polish Technological Platform on Photonics

ul. Poznańska 129/133
05-850 Ożarów Mazowiecki
NIP: 1132964250
KRS: 0000719713
REGON: 369546598
Candela Foundation

ul. Grochowska 357/513
03-822 Warszawa
NIP: 1133028363
KRS: 0000885495
REGON:388293056


© 2021 • Candela Foundation • All rights reserved.